Monthly Archives:
October 2016
Comments Off on Have Breakfast With us!!
Filed under Uncategorized
Come to the library, make this sweet pumpkin, and take it home for a gift or to decorate your home!
Edna Wade will show us how, on Saturday, October 22, 10 a.m., at the library. Cost is only $5 for the basic pumpkin. If you'd like extra decorations for your pumpkin, you are welcome to bring your own. Space is limited, so sign up NOW at the library
!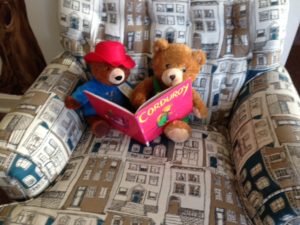 It's time for stories, music, art and FUN for 3 to 5 year olds, Wednesdays from 10-11. See you there!!